Just so I can say that I jumped on a bandwagon once: Mike Swanson inspired me to create my very own Windows 7 Theme Pack. It contains 12 pictures I've taken over the past year or so with my trusty old Canon PowerShot S30 (yes, I'm still running around with a camera that only does 3 megapixels.)
I've included a few photos in the pack that I managed to have included in the Spring 2009 software for the HP TouchSmart PC. They're in the Personalize – Background area, should you be interested in finding them. Here's one you may recognize: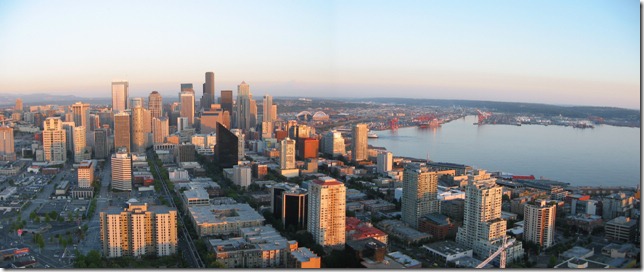 While I didn't put this one in the Theme Pack, I did pick a similar shot of downtown Seattle. Come to think of it, maybe this post will be inspiration for doing a "picture of the day" type of thing. Hmm. Been wanting to do that for a while.
All I can do now is hope the size of the pack (12 MB or so) won't blow my bandwidth allowance…