Thanks to some awesome work from my partner in crime at Cricketsoft, Tom Allen, our co-developed app, FotoMovr is featured in the Windows Phone Marketplace today. Both on the phone, the Marketplace website, and in the Zune client. Here's some evidence: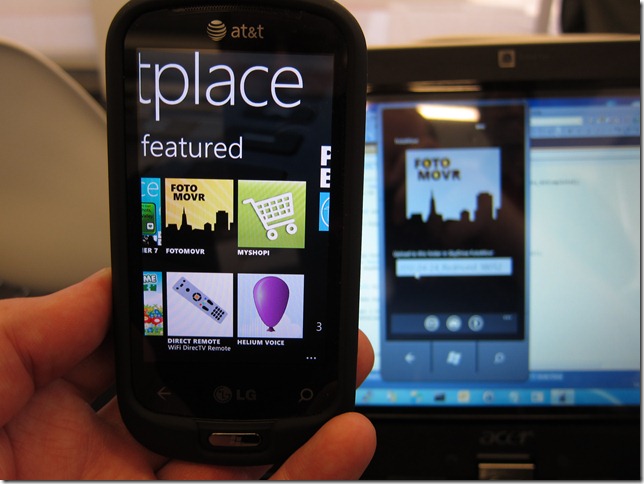 That's me holding up my phone, and in the background the emulator running the app. Incidentally, this picture was taken at the Silicon Valley Windows Phone Meetup, where Tom and I gave a short talk this evening about the app and the support we've received from Microsoft while developing it.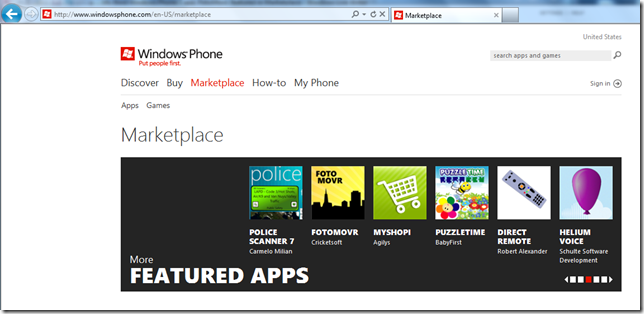 The Marketplace section of windowsphone.com.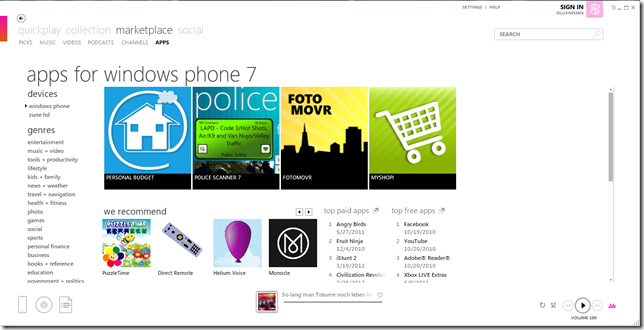 And that's the Zune Apps Marketplace page, which I gather has just been disabled, so I was really lucky to get this screenshot at the last minute.
Fun stuff! Please check out the app, and also my other two apps, "Open " and "Countdown", which I see just got a five star rating from a kind soul for the latest version. My friend Tom has another app in the Marketplace as well, called "Good Morning" aka. "GMSV EzReader". A great little app that makes reading the Good Morning Silicon Valley blog from the San Jose Mercury News really nice on Windows Phone.